Viant Expands Data Lake To Media Owners, Powering Deeper Customer Engagement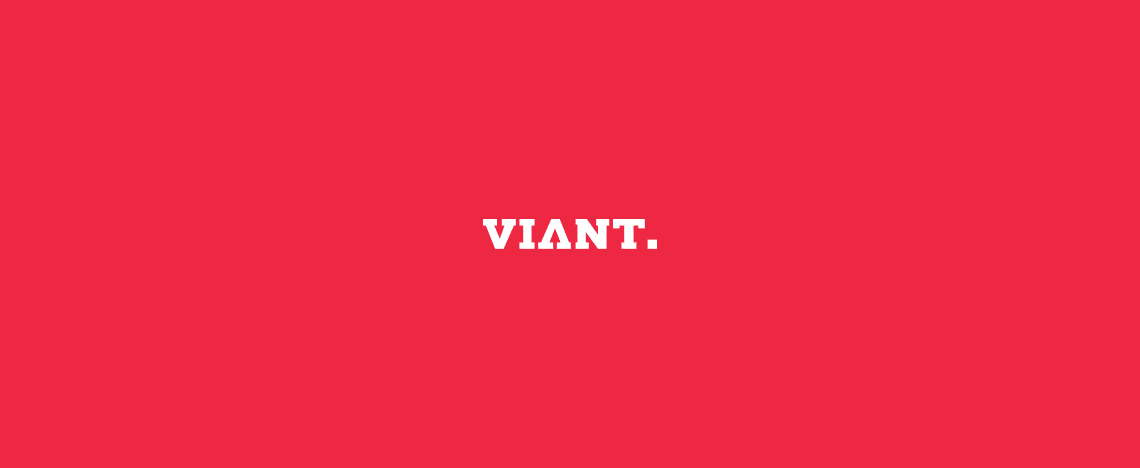 Firefly Named First Media Owner to Build Its Own Advanced Analytics Platform With Viant
(Irvine, CA, December 2, 2020) – Viant, a people-based advertising software company, today added Firefly, a street-level digital media network, as its first media owner for its cloud-based Data Lake, which provides brands, agencies, and now media owners a holistic view into all of their structured and unstructured data, within one single platform, to power intelligent action for deeper customer engagement.
Viant's Data Lake, established in 2014, is for the first time partnering with media owners – adding to its existing relationships with brands and agencies. To help businesses gain actionable insights and confidently make informed decisions, Viant's Data Lake helps media owners by turning complex queries and workflows into simple graphs and charts that can be easily shared and used within their organizations to help make sense of disparate data.
Through Viant's Data Lake, media owners gain a deeper level of transparency into their data, which enables them to have a better understanding across formats and channels, determine what is driving the most offline sales during specific time periods, and design cross-channel attribution methodologies that work best for brands.
With Viant's Data Lake, media owners can now:
Access tools to understand their users at a deeper level
Develop their own tools or reporting solutions
Reach their audiences off property through audience extension solutions
Unlike any other solution on the market, Viant's Data Lake solution adds powerful identity and device layers to audience data, offering a more complete picture and understanding of how their marketing dollars are working with real-time ROI measurement.
Today, Firefly has become the first media owner to sign on with Viant's Data Lake product. Firefly is always looking for ways to illustrate its value to advertisers and take advantage of the important role that data plays in their advertising strategies. Because of that, Firefly is using Viant's Data Lake to build out its own advanced analytics platform for its clients that utilizes both its own proprietary data as well as data from Viant. This platform allows Firefly clients to leverage location data as key to their offering, therefore being able to dynamically target and measure based on consumer location and movement.
"As a publisher, we are always trying to improve the effectiveness of our inventory. With Viant's Data Lake solution, we have universal control of our own data, which gives us the visibility we need to understand how it works for our clients. It also allows us to give our customers a holistic way to measure the effectiveness of their campaigns," said Onur Kardesler, Co-Founder of Firefly.
Every day, the digital universe creates roughly 2.5 exabytes of data, and yet only 5% of that data is being analyzed by companies. "Data should be a marketer's best friend, but most brand marketers are overwhelmed by the sheer volume of data they have access to across their business in a variety of different formats and from disparate platforms. With Viant's Data Lake solution, brands and agencies can have a completely transparent view of their advertising performance, and media owners can strengthen their inventory," said Fabrizio Blanco, CTO at Viant Technology.
About Viant
Viant® is a leading people-based advertising software company that enables ad buyers to plan, create, execute, and measure their omnichannel digital advertising investments. Its self-service DSP for omnichannel advertising, Adelphic®, provides the ability to execute programmatic advertising campaigns across TV, mobile, desktop, audio, digital out-of-home, and is the only DSP with IPv6 support for CTV environments. Viant's proprietary, first-party data is linked to 115 million households, over 1 billion connected devices, and is combined with access to more than 12,000 audience attributes to enable scaled and accurate audience targeting and attribution. Viant is an Inc. Best Places to Work award winner. To learn more, visit viantinc.com and adelphic.com or follow us on Facebook, Twitter, Instagram, LinkedIn, and YouTube.
STAY IN THE LOOP WITH OUR NEWSLETTER
Sign up to get Viant news and announcements delivered straight to your inbox.
Sign up to get Viant news and announcements delivered straight to your inbox.