Viant Appoints Rasika Narang to New Role of Senior Vice President of Marketing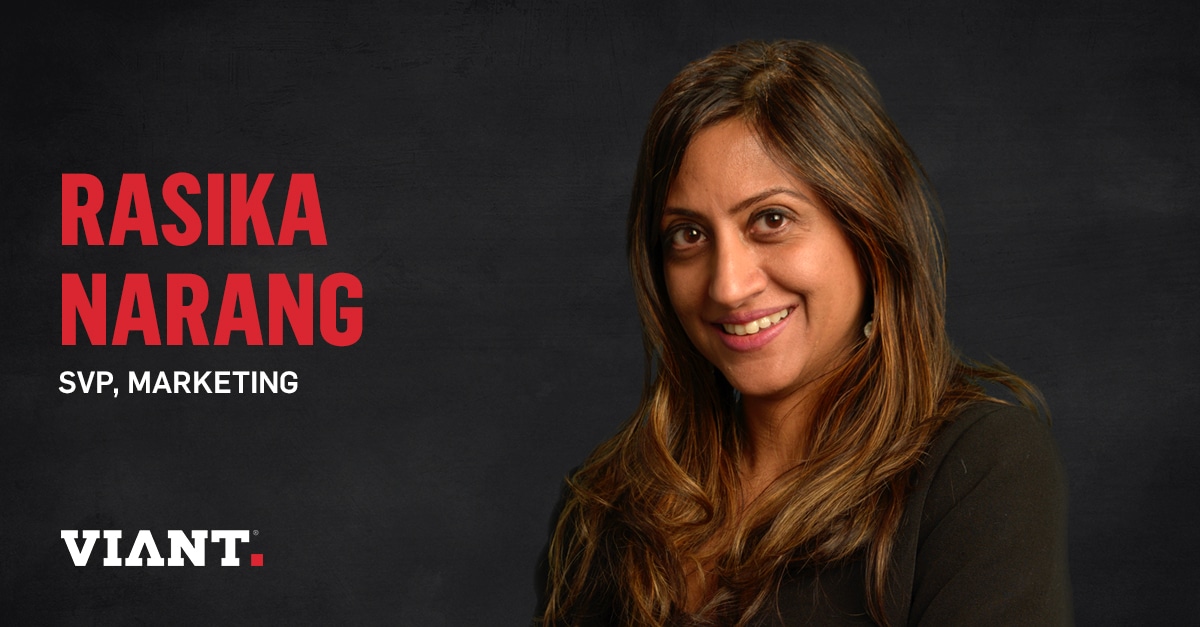 IRVINE, Calif. –Viant Technology Inc. (NASDAQ: DSP), a leading people-based advertising software company, today announced the appointment of Rasika Narang to the newly created role of Senior Vice President of Marketing. Narang will oversee Viant's brand and go-to-market strategy along with leading the growth marketing, product marketing and creative services teams.
"We are thrilled to add an executive of Rasika's caliber to Viant. She is a strategic marketing leader with deep expertise in B2B and technology marketing," said Jon Schulz, Chief Marketing Officer, Viant. "Throughout her career, Rasika has demonstrated the ability to successfully execute innovative marketing campaigns in partnership with CMOs for some of the biggest brands around the globe."
Narang brings a wealth of experience to her role, having worked for over 15 years at renowned global advertising agency Ogilvy where she led integrated, global teams in scaling marketing solutions for numerous Fortune 500 companies. She has deep experience in the technology sector, including producing iconic, culture-changing marketing campaigns for some of the industry's leading tech titans.
"I am honored to join Viant, a company with a rich history of leading-edge innovation in this ever-changing digital advertising landscape," said Rasika Narang, Senior Vice President of Marketing, Viant. "I look forward to collaborating with the extremely talented Marketing team as the company continues to write its amazing story."
About Viant
Viant® is a leading people-based advertising software company that enables marketers and their agencies to centralize the planning, buying and measurement of their advertising investments across most channels. Viant's self-service Demand Side Platform (DSP), Adelphic®, is an enterprise software platform enabling marketers to execute programmatic advertising campaigns across Connected TV, Linear TV, mobile, desktop, audio and digital out-of-home channels. Viant's Identity Resolution capabilities have linked 115 million U.S. households to more than 1 billion connected devices and is combined with access to more than 280,000 audience attributes from more than 70 people-based data partners. Viant is an Advertising Age 2021 Best Places to Work award winner and Adelphic is featured on AdExchanger's 2021 Programmatic Power Players list. To learn more, visit viantinc.com and adelphic.com or follow us on Facebook, Twitter, Instagram, LinkedIn, and YouTube.
Contacts:
Media Contact:
Karen Castillo-Paff
press@viantinc.com
STAY IN THE LOOP WITH OUR NEWSLETTER
Sign up to get Viant news and announcements delivered straight to your inbox.
Sign up to get Viant news and announcements delivered straight to your inbox.