Viant's Data Lake Sets the Standard for Digital Advertising Transparency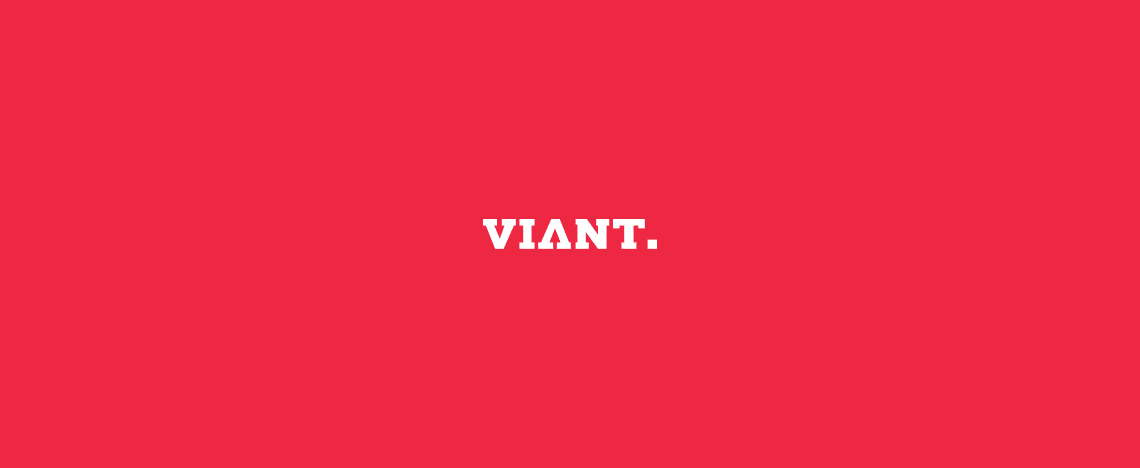 (Irvine, CA, May 7, 2018) – Viant, a Meredith Corporation people-based advertising software company, today announced its cloud-based Data Lake, which provides advertisers a fully transparent view of what they are getting from their cross-channel advertising investment, has launched out of beta, a major milestone for the platform. For the first time, brands, agencies and technology platforms will be able to drive true insights out of the massive volume of advertiser server logs to generate an unmatched view of advertising effectiveness.
"Our goal is to empower our clients to unlock their imagination," said Fabrizio Blanco, Chief Technology Officer, Viant. "With the tools and data we provide they can finally turn big data from cost center to profit center."
The digital universe is seeing enormous growth in the amount of data companies generate, with 44 zettabytes expected to be created by 2020. Yet marketers are unable to analyze as much as 95 percent of this data due to challenges in measuring across multiple channels and partners, reaching people across all of their devices and bridging the gap between the world of offline and online. But the demand to maximize insights from this data is growing as pressure mounts on marketers to show bottom-line impact from advertising investments.
"As the auto industry continues its transition into digital, and multichannel campaigns take a greater share of ad budgets, auto marketers need more sophisticated data-driven strategies that accurately measure campaign effectiveness," said Aaron Gwin, Director of Digital Strategy & Insight Marketing at Zimmerman Advertising. "With Viant's Data Lake, we have access to highly granular reporting on attribution, path-to-purchase, and ROAS as well as more advanced data mining tools that enable deeper data analysis on the behavior of automotive shoppers, uncovering what truly drives consideration and conversion."
Viant's Data Lake platform is driven by a data exploration engine that processes very complex queries accompanied by a robust workflow automation tool designed to schedule, process and deliver regular reports once consistent use cases surface. Unlike any other solution on the market, Viant's Data Lake supplies an added identity later to all data attributes within the repository by leveraging the power of the Viant Advertising Cloud's base of registered users, deterministic device graph, and household mapping.
"The Viant Data Lake is a powerful tool, enabling my team to derive true insights and guidance from a massive pool of data," says Jason Raguso, Principal at analytics firm Quadratic. "The combination of our ad serving logs and the Viant identity and device graph, supplemented by their extensive roster of deterministically matched partner data creates a unique asset enabling clients to measure their ad effectiveness."
"With the industry's move toward transparency and self-service, we're proud to partner with data sources that give us the capability to exercise more control in ad campaigns," said Dan Carroll, CEO and Founder at AdPredictive. "Achieving verifiable return on ad spend for clients sits at the core of what we do. Viant's Data Lake platform helps to solve for the challenges present in today's omnichannel world by unlocking the power of raw data. The insights we're able to arrive at by combining 1st, 2nd and 3rd party data sources empower our brands to create more meaningful interactions with customers."
Viant launched the Data Lake in beta with its first set of measurement-focused clients in 2017. The Viant Data Lake was recently Google Cloud Platform Certified, providing Google BigQuery customers unparalleled capability to turn huge volumes of data into valuable information.
About Viant
Viant® is a leading people-based advertising software company that enables ad buyers to plan, buy, and measure their advertising investments. Its self-service DSP for omnichannel advertising, Adelphic®, provides the ability to execute programmatic advertising campaigns across Connected TV, linear TV, mobile, desktop, audio and digital out-of-home. Viant's Identity Resolution capabilities have linked 115 million U.S. households to more than 1 billion connected devices, and is combined with access to more than 12,000 audience attributes from more than 60 people-based data partners. Viant is an Inc. Best Places to Work award winner. To learn more, visit viantinc.com and adelphic.com or follow us on Facebook, Twitter, Instagram, LinkedIn, and YouTube.
STAY IN THE LOOP WITH OUR NEWSLETTER
Sign up to get Viant news and announcements delivered straight to your inbox.
Sign up to get Viant news and announcements delivered straight to your inbox.