Viant's Adelphic Partners with Integral Ad Science, Closing the Loop Between Viewability, Targeting and Measurement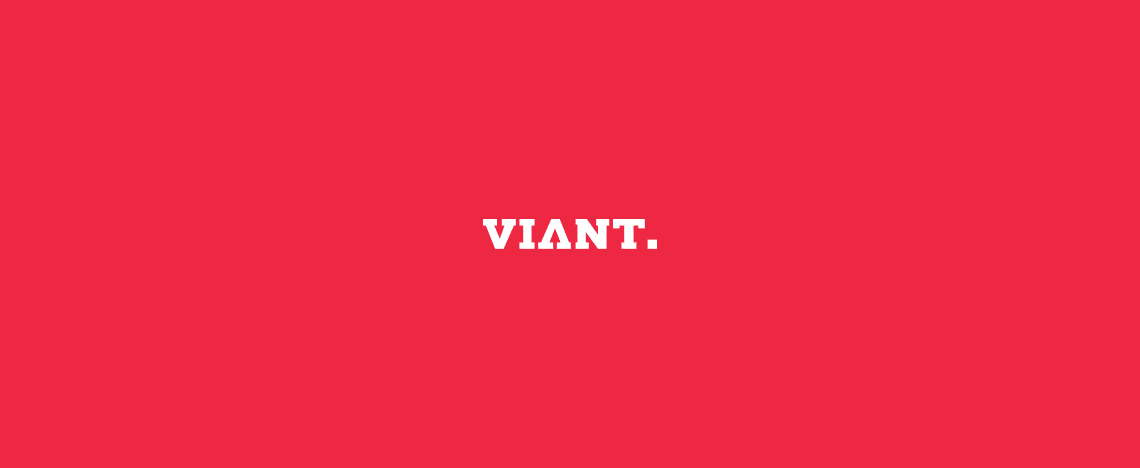 (Waltham, MA, May 18, 2017)— Adelphic, a self-service platform for cross-channel programmatic advertising, today announced the addition of viewability verification from Integral Ad Science (IAS), becoming one of the first DSPs to integrate these insights and make them directly accessible within their platform. The offering is available omni-channel across all of Adelphic's 25+ supply partners, allowing marketers to reach audiences via video, display and native on both mobile and desktop.
Adelphic currently leverages IAS pre-bid data integrations for brand safety, viewability, fraud prevention and overall ad traffic quality verification, and with the addition of viewability verification can now offer a comprehensive targeting and measurement solution. With a streamlined workflow for programmatic advertising in a single self-service platform, Adelphic and IAS have closed the loop between targeting and measurement while reducing the number of steps needed to optimize campaigns.
"Our clients are consistently focused on performance and quality, but with a more streamlined workflow that significantly reduces the time it takes to launch campaigns," said Tim Vanderhook, CEO at Viant, parent company of Adelphic. "Adding IAS' pre-bid viewability and reporting metrics to the Adelphic dashboard further enhances our people-based DSP, which is capable of running cross-channel campaigns that reach more than 1 billion consumers worldwide."
Following the integration with IAS, Adelphic has seen video viewability climb as high as 70%, a figure significantly higher than the 58% average found in IAS' H2 2016 Media Quality Report. Adelphic now provides site-level viewability reporting on over a dozen reports available at the creative, exchange, and site level. This level of reporting granularity enables unrivaled verification and additional optimization.
"As Integral Ad Science expands and enters new markets, our focus is to continue offering our customers unique capabilities that ensure their campaigns are reaching the right people in the right environments," says Harmon Lyons, SVP Business Development and Platform Solutions at Integral Ad Science. "Adelphic is a longstanding and trusted partner, with advancements in cross-device and people-based technology that make them the ideal partner to bring our reporting data directly to their user interface."
ABOUT ADELPHIC
Adelphic is a leading subscription-based omnichannel demand-side platform. Major agencies, brands and large media buyers rely on the self-service software solution to execute programmatic advertising campaigns across desktop, mobile, CTV, audio and digital out-of-home each day. With a customer satisfaction rate of 95%, Adelphic also delivers global scale, with access to leading ad inventory providers. Adelphic's platform bypasses the limitations of user identification across all digital devices, delivering rich, nuanced portraits of real people, instead of cookies. Adelphic is owned by Viant®, a leading people-based advertising software company that enables ad buyers to plan, create, execute and measure their omnichannel digital advertising investments. For more information, please visit Adelphic: adelphic.com or Viant: viantinc.com.
ABOUT INTEGRAL AD SCIENCE
Integral Ad Science (IAS) is a global technology and data company that builds verification, optimization, and analytics solutions to empower the advertising industry to effectively influence consumers everywhere, on every device. We solve the most pressing problems for brands, agencies, publishers, and technology companies by verifying that every impression has the opportunity to be effective, optimizing towards opportunities to consistently improve results, and analyzing digital's impact on consumer actions. Built on data science and engineering, IAS is headquartered in New York with global operations in twelve countries. Our growth and innovation have been recognized in Inc. 500, Crain's Fast 50, Forbes America's Most Promising Companies, and I-COM's Smart Data Marketing Technology Company. Learn more at www.integralads.com.
CONTACT
For more information, please visit adelphic.com or contact us at adelphic@sparkpr.com.
The post Viant's Adelphic Partners with Integral Ad Science, Closing the Loop Between Viewability, Targeting and Measurement appeared first on Adelphic.
STAY IN THE LOOP WITH OUR NEWSLETTER
Sign up to get Viant news and announcements delivered straight to your inbox.
Sign up to get Viant news and announcements delivered straight to your inbox.