Viant's Adelphic Launches Programmatic Digital Out-Of-Home Ad Buying, Extending Cross-Channel Breadth and Capability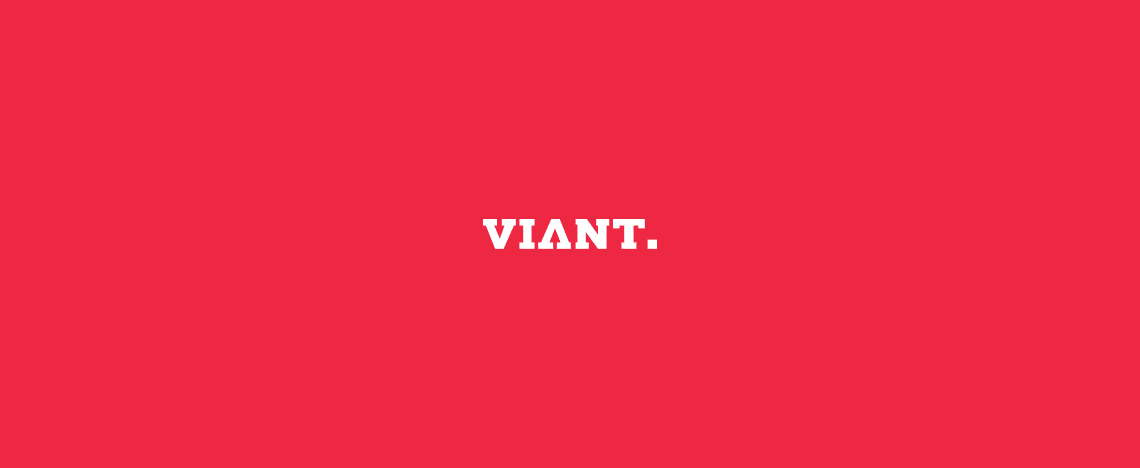 (Waltham, MA, October 10, 2017) – Adelphic, a Viant people-based, self-service platform for cross-channel programmatic advertising, announced today the addition of digital out-of-home (DOOH) inventory to its platform. This all-new offering enables advertisers to access Adelphic's digital out-of-home inventory via Rubicon Project's Private Marketplace (PMP). Through partnerships with both Clear Channel Outdoor Americas, one of the world's largest outdoor advertising companies, and Captivate, North America's leading location-based digital video network, clients can purchase DOOH inventory including digital billboards, airports, office lobbies and elevators, at scale, seamlessly, within a PMP. In addition, the company announced that Enplay, the OOH agency within MDC Media Partners, has agreed to work with Adelphic to gain access to the inventory on behalf of its clients.
The addition of DOOH inventory to Adelphic's people-based DSP, powered by Viant's proprietary user and device graph, provides advertisers and brands with the ability to more efficiently buy programmatic inventory through a cross-channel approach. Now, ad buyers can utilize audience-driven insights for better targeting and analysis of campaign performance across the complex consumer journey.
"As the industry becomes increasingly automated, Adelphic is looking to lead the charge in cross-channel programmatic activation," said Adelphic National Vice President, Jeremy Haft. "By including digital out-of-home inventory as part of our self-service programmatic ad buying capabilities, we are bringing the efficiency of programmatic to an advertising medium that was largely purchased manually."
While tech-savvy marketers acknowledge the benefits of extending programmatic capabilities to DOOH, Adelphic is the only DSP providing OOH buyers with the ability to automatically convert traditional OOH metrics [events] into impressions within the platform, for improved cross-channel optimization & reporting. By standardizing the bidding measurement, Adelphic makes it easier for advertisers to buy premium inventory at scale and better understand performance results through more accurate measurement and reporting. By layering on location targeting to cross-channel advertising, marketers using Adelphic's people-based platform have the ability to retarget people who work in office buildings while simultaneously reaching users across devices in a deterministic fashion, including mobile and desktop.
"Working with Adelphic aligns with our strategy to provide robust audience driven data and programmatic opportunities within mobile and OOH," said Lauren Barbara, Managing Partner, Enplay, MDC Media Partners' OOH Unit. "As we push to move the OOH industry forward, working with Adelphic to gain access to programmatic inventory helps drive greater returns for our clients wanting sought-after audience segments in physical locations with highly relevant custom messaging in real-time."
The inclusion of a DOOH strategy enables advertisers to reach and impact their target audiences in real-world moments. Brand marketers value engaging consumers through these more traditional methods, and PricewaterhouseCoopers predicts that DOOH advertising revenues will overtake traditional OOH media spend in 2020 (growing at a rate of 15 percent year-over-year for the next four years).
"We are excited to partner with Adelphic to help transition digital out-of-home into the programmatic era," said Neil Shapiro, Vice President of Digital Sales at Captivate. "Our premium, brand safe, location-based video inventory provides a strong complement to their mobile and cross screen offerings."
For more on the Adelphic offering, please visit www.adelphic.com or contact us at adelphic@sparkpr.com.
ABOUT ADELPHIC
Adelphic is a leading subscription-based omnichannel demand-side platform. Major agencies, brands and large media buyers rely on the self-service software solution to execute programmatic advertising campaigns across desktop, mobile, CTV, audio and digital out-of-home each day. With a customer satisfaction rate of 95%, Adelphic also delivers global scale, with access to leading ad inventory providers. Adelphic's platform bypasses the limitations of user identification across all digital devices, delivering rich, nuanced portraits of real people, instead of cookies. Adelphic is owned by Viant®, a leading people-based advertising software company that enables ad buyers to plan, create, execute and measure their omnichannel digital advertising investments. For more information, please visit Adelphic: adelphic.com or Viant: viantinc.com.
ABOUT VIANT
Viant® is a leading people-based advertising software company that enables ad buyers to plan, buy, and measure their advertising investments. Its self-service DSP for omnichannel advertising, Adelphic®, provides the ability to execute programmatic advertising campaigns across Connected TV, linear TV, mobile, desktop, audio and digital out-of-home. Viant's Identity Resolution capabilities have linked 115 million U.S. households to more than 1 billion connected devices, and is combined with access to more than 12,000 audience attributes from more than 60 people-based data partners. Viant is an Inc. Best Places to Work award winner. To learn more, visit viantinc.com and adelphic.com or follow us on Facebook, Twitter, Instagram, LinkedIn, and YouTube.
ABOUT ENPLAY
Enplay is a full-service out-of-home (OOH) agency and stand-alone unit within MDC Media Partners. Our vision is to embrace technology and digitization within the OOH space to provide a modern approach and service capability that will drive greater success for clients who rely on OOH's impact for their brands. Enplay is committed to infusing data into OOH's already inherent creativity to provide a more powerful medium with more quantifiable ROI. We do this by employing data measurement capabilities that provide advertisers access to demographics, vehicle details and geo-targeted information. Enplay is based within MDC Media Partners headquarters in New York.
STAY IN THE LOOP WITH OUR NEWSLETTER
Sign up to get Viant news and announcements delivered straight to your inbox.
Sign up to get Viant news and announcements delivered straight to your inbox.