Viant's Adelphic Expands Publisher Marketplace with Brand Safe PMP Deals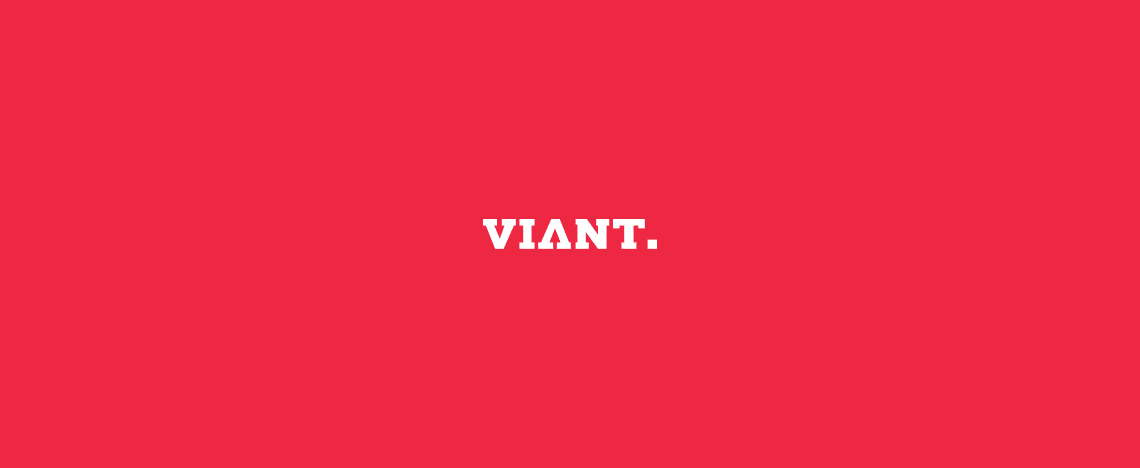 (WALTHAM, Mass., – June 14, 2017) — Adelphic, a self-service platform for cross-channel programmatic advertising, today announced the enhancement to its Publisher Marketplace, Adelphic Deals. Adelphic Deals empowers brands and agencies with direct, programmatic access to premium private marketplace (PMP) inventory only available through the Adelphic Publisher Marketplace. With powerful brand safety controls and audience targeting capabilities, Adelphic enables marketers to manage premium cross device buys across a wide variety of publishers via a single, intuitive platform.
The launch of Adelphic Deals enhances the Publisher Marketplace with carefully curated packages of high quality premium inventory. The packages within Adelphic Deals are tailored to meet key campaign objectives that drive the highest viewability, video completion rates and in-demo goals.
"Private marketplaces have become increasingly important for marketers seeking high value and brand safe inventory. By curating premium packages for our clients with Adelphic Deals, we're enabling them to access this inventory with ease and efficiency," says Jeremy Haft, National Vice President at Adelphic. "As programmatic has matured, advertisers are becoming more sophisticated when it comes to automated advertising through private marketplaces versus the open exchange. With the enhancements to our Publisher Marketplace, both novice and expert programmatic marketers can now bid effectively based on market demand or reserve through a fixed cost across premium inventory."
Adelphic Deals provide the following benefits:
Quality inventory. Access to packages of premium, transparent, and brand safe inventory curated to drive key metrics including viewability and completion rates.
Quick activation. Adelphic has removed the time intensive process of reaching out to publishers, procuring and setting up private marketplace deals.
First look access. Marketers gain first look at premium inventory that may not available on the open exchange.
Cross Channel Reach. Audiences on mobile, video and display can be reached through Adelphic's robust global private marketplace ecosystem.
In addition to a wide variety of targeting options and inventory packages, Adelphic's Publisher Marketplace supports forecasting within Adelphic Deals, as well as client curated PMPs. Marketers are able to quickly view inventory availability, as well as the makeup of a specific package, such as Category, Bid Floor, and Media Type.
ABOUT ADELPHIC
Adelphic is a leading subscription-based omnichannel demand-side platform. Major agencies, brands and large media buyers rely on the self-service software solution to execute programmatic advertising campaigns across desktop, mobile, CTV, audio and digital out-of-home each day. With a customer satisfaction rate of 95%, Adelphic also delivers global scale, with access to leading ad inventory providers. Adelphic's platform bypasses the limitations of user identification across all digital devices, delivering rich, nuanced portraits of real people, instead of cookies. Adelphic is owned by Viant®, a leading people-based advertising software company that enables ad buyers to plan, create, execute and measure their omnichannel digital advertising investments. For more information, please visit Adelphic: adelphic.com or Viant: viantinc.com.
ABOUT VIANT
Viant® is a leading people-based advertising software company that enables ad buyers to plan, buy, and measure their advertising investments. Its self-service DSP for omnichannel advertising, Adelphic®, provides the ability to execute programmatic advertising campaigns across Connected TV, linear TV, mobile, desktop, audio and digital out-of-home. Viant's Identity Resolution capabilities have linked 115 million U.S. households to more than 1 billion connected devices, and is combined with access to more than 12,000 audience attributes from more than 60 people-based data partners. Viant is an Inc. Best Places to Work award winner. To learn more, visit viantinc.com and adelphic.com or follow us on Facebook, Twitter, Instagram, LinkedIn, and YouTube.
STAY IN THE LOOP WITH OUR NEWSLETTER
Sign up to get Viant news and announcements delivered straight to your inbox.
Sign up to get Viant news and announcements delivered straight to your inbox.