Viant Report Commissioned from Nielsen Identifies High-Value Holiday Customers for Key Verticals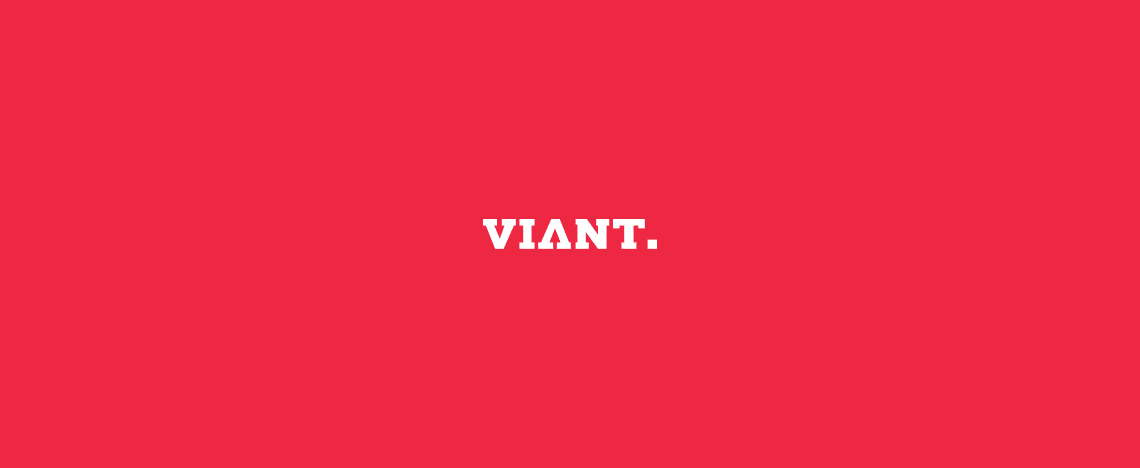 (Irvine, CA, November 24, 2015) – Viant today unveiled the results of a study commissioned from Nielsen that examines the behaviors of "best customers" during the holiday season across three key U.S. retail and hospitality industries. The study found the Pareto Principle, or 80/20 Rule, holds true, but those customers are more diverse than most retailers think and can be elusive. If brands want to effectively reach heavy spenders, they must address their best customers through multiple and specific segments, rather than utilizing a singular characterization like age and gender.
The report targeted three categories that are in heavy use during the holiday season: department stores, casual dining and quick service categories. The findings suggest that while these high value customers deliver the most value during critical retail periods, they are not easily found through traditional targeting methods.
For Department Stores, retailers must seek out their "Digital Introverts:" those that shop mostly online or prefer to shop alone, who deliver the most value during Q4. They spend a third more time than medium/light users on mobile than PC, and they tend to be more apt to own a SmartTV. In fact, nearly half of those heavy spenders (45 percent) are loyal to a single retailer.
For the Casual Dining category, top spenders are labeled "Older Relatives" with above-average household incomes that tend to enjoy celebratory dinners with family and friends. However they are not as loyal as other categories – one-third of their best customers are loyal but another 1/3 will frequent two or more restaurants.
For the Quick Service category, "delivery lovers" dominated the top customer list. Those individuals skew young, respond to mobile ads and have 1-2 people in their household. However the best customers aren't necessarily loyal – 81 percent frequent two or more QSR brands regularly.
Some of the truths carry across categories:
Best customers index high on online and mobile shopping and are 44 percent more likely to prioritize a seamless shopping experience between website and retail stores
They are busy and social, with respondents reporting higher rates of business travel and full time employment
They are loyal customers, and they sign up for CRM feeders
They are moving their internet usage away from desktop and onto mobile faster than medium and light spenders
They also own Smart TVs at a higher rate and use "Over the Top" content sources at significantly higher rates
Their TV usage, however, is no different. The best customers watch equal amounts of cable or broadcast television programming as the lower spenders.
"This research arrives at a time when the Retail sector is struggling for growth through new customer acquisition," said Jon Schulz, CMO, Viant. "Our findings validate that best customers do exist, they just may not fall conveniently into clear demographic buckets or consume high levels of traditional television. At Viant, we will continue to pioneer new and better approaches, like people-based targeting, to enable advertisers to more efficiently and effectively reach their audiences and drive return on ad spend."
"In this study, we analyzed media behaviors of consumers across three retail and hospitality industries, looking at credit/debit spending representing more than 100 million buyers, Nielsen's TV and internet panels as well as a detailed online survey of 2,104 buyers," said Tom Eaton, VP Client Services, Nielsen. "All participants were age 18 and older and resided in the United States. Survey responses were weighted to be representative of the general population on age, gender and income."
For further information please download the complete research report here.
About Viant
Viant® is a leading people-based advertising software company that enables ad buyers to plan, buy, and measure their advertising investments. Its self-service DSP for omnichannel advertising, Adelphic®, provides the ability to execute programmatic advertising campaigns across Connected TV, linear TV, mobile, desktop, audio and digital out-of-home. Viant's Identity Resolution capabilities have linked 115 million U.S. households to more than 1 billion connected devices, and is combined with access to more than 12,000 audience attributes from more than 60 people-based data partners. Viant is an Inc. Best Places to Work award winner. To learn more, visit viantinc.com and adelphic.com or follow us on Facebook, Twitter, Instagram, LinkedIn, and YouTube.
STAY IN THE LOOP WITH OUR NEWSLETTER
Sign up to get Viant news and announcements delivered straight to your inbox.
Sign up to get Viant news and announcements delivered straight to your inbox.