Viant Partners with IRI to Deliver People-Based Targeting and Measurement for CPG and Retail Marketers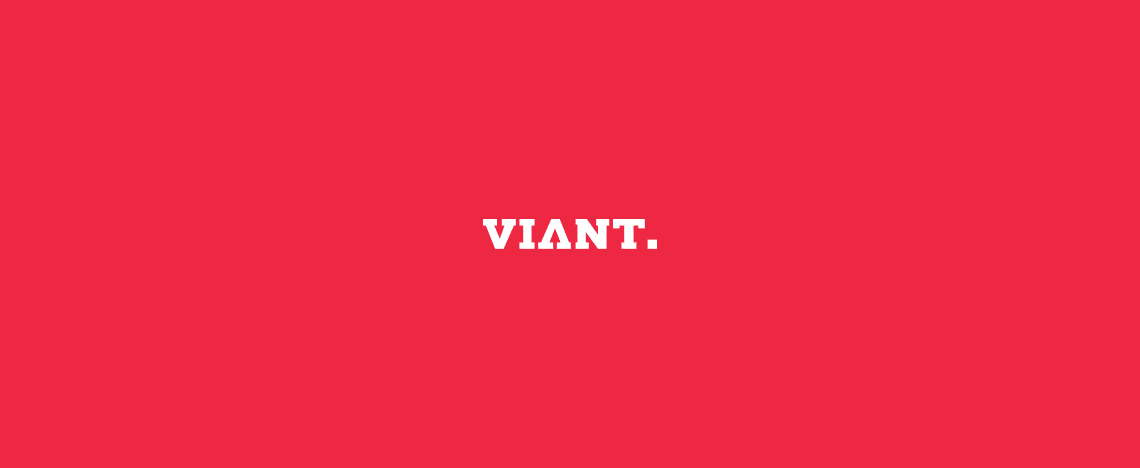 (Irvine, CA, December 5, 2017) – Viant, a Time Inc. people-based advertising software company, and IRI®, the global leader in innovative solutions and services for consumer, retail and media companies, today announced a deterministic partnership. The partnership will bolster Viant's people-based data and analytics offerings for shopper marketers with IRI's unique retailer data sets and in-store measurement solutions.
"IRI is a leader in the shopper marketing arena, providing the valuable customer purchase insights that Viant was looking for in a partner to complement our people-based marketing solutions," says Jon Schulz, chief marketing officer for Viant. "The partnership of Viant and IRI enables us to provide CPG marketers with the ability to access data sets that have a measurable impact on in-store sales and improve targeting to their highest-value customers across all channels and devices."
Data-rich campaigns enable advertisers to better identify where to allocate their ad spend to reach only the most relevant, high-value customers, and marketers can now access data sets exclusively available to IRI for targeting and more accurate performance measurement. This includes de-identified data from IRI Verified Audiences, which includes more than 350 million national shopper loyalty cards as well as point-of-sale (POS) data from stores available through IRI, including BevMo!, BJ's, The Kroger Co., Rite Aid, Southeastern Grocers and others, along with IRI's vast data assets.
This powerful combination of Viant's database of over 1 billion registered users with IRI Lift™, the industry's leading-edge online-to-offline measurement provider with superior accuracy, granularity and speed, provides CPG marketers and agencies with an unprecedented ability to target, measure and improve advertising effectiveness with greater accuracy and precision.
"This strategic partnership is evidence of our continued momentum in retail and media and our goal to empower CPG marketers with the data and insights they need to delight their consumers with promotions and advertising that they find appealing," says Nishat Mehta, president of the IRI Media Center of Excellence. "IRI's rich assets of actual consumer purchase behavior are a great complement to Viant's people-based data set for marketers seeking to drive in-store sales."
Helpful Links:
IRI Verified Audiences press release: https://www.iriworldwide.com/en-US/insights/news/IRI-Announces-Next-Generation-Purchase-Based-Targeting-Capabilities-With-IRI-Verified-Audiences
IRI Lift press release: https://www.iriworldwide.com/en-US/Insights/news/IRI-Announces-Enhancements-to-IRI-Lift,-Launching-Lift-for-TV-Solution-to-Measure-the-Impact-of-Tele-en
About the IRI Partner Ecosystem:
IRI fundamentally believes that delivering differentiated growth for clients requires deep, highly integrated partnering with a variety of best-of-breed companies. As such, IRI works closely with a broad range of industry leaders across multiple industries and sectors to create innovative joint solutions, services and access to capabilities to help its clients more effectively collaborate and compete in their various markets and exceed their growth objectives. IRI is committed to its partnership philosophy and continues to actively enhance its open ecosystem of partners through alliances, joint ventures, acquisitions and affiliations. The IRI Partner Ecosystem includes such leading companies as 84.51°, Adobe, The Boston Consulting Group, comScore, Experian, GfK, Gigwalk, Ipsos, Mastercard Advisors, MaxPoint, Pinterest, Oracle, Research Now, Simulmedia, SPINS, Survey Sampling International, Univision and others.
About IRI:
IRI is a leading provider of big data, predictive analytics and forward-looking insights that help CPG, OTC health care organizations, retailers, financial services and media companies grow their businesses. A confluence of major external events — a change in consumer buying habits, big data coming into its own, advanced analytics and personalized consumer activation — is leading to a seismic shift in drivers of success in all industries. With the largest repository of purchase, media, social, causal and loyalty data, all integrated on an on-demand, cloud-based technology platform, IRI is empowering the personalization revolution, helping to guide its more than 5,000 clients around the world in their quests to remain relentlessly relevant, capture market share, connect with consumers, collaborate with key constituents and deliver market-leading growth. For more information, visit www.iriworldwide.com.
About Viant:
Viant® is a leading people-based advertising software company that enables ad buyers to plan, buy, and measure their advertising investments. Its self-service DSP for omnichannel advertising, Adelphic®, provides the ability to execute programmatic advertising campaigns across Connected TV, linear TV, mobile, desktop, audio and digital out-of-home. Viant's Identity Resolution capabilities have linked 115 million U.S. households to more than 1 billion connected devices, and is combined with access to more than 12,000 audience attributes from more than 60 people-based data partners. Viant is an Inc. Best Places to Work award winner. To learn more, visit viantinc.com and adelphic.com or follow us on Facebook, Twitter, Instagram, LinkedIn, and YouTube.
STAY IN THE LOOP WITH OUR NEWSLETTER
Sign up to get Viant news and announcements delivered straight to your inbox.
Sign up to get Viant news and announcements delivered straight to your inbox.