Viant Launches the First Advertising Cloud in the UK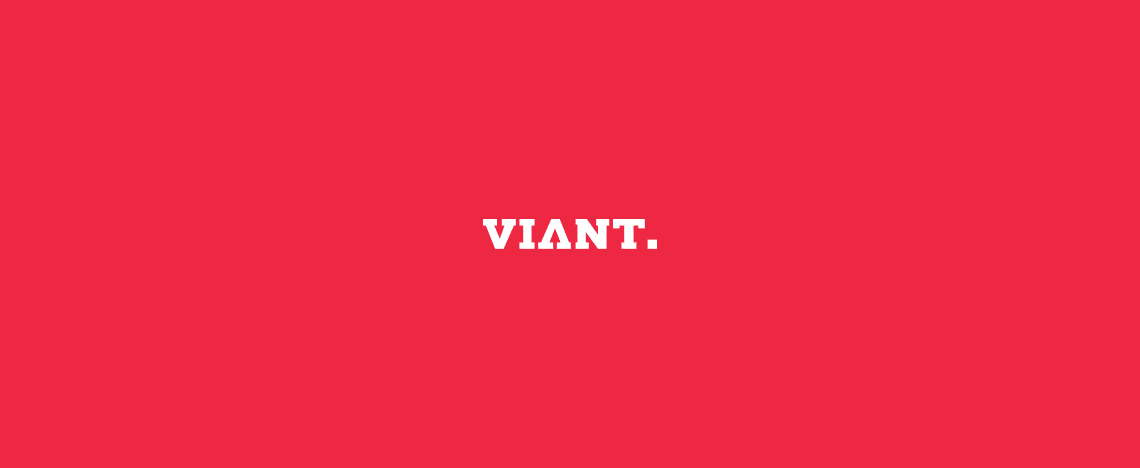 (London, UK, September 15, 2015) – Viant is announcing the availability of its Viant Advertising Cloud™, in the UK. The cloud-based software provides marketers with a fully integrated suite of advertising applications available on-demand, in the cloud.
The Viant Advertising Cloud™ was launched in the US in January 2015 and has on-boarded over 2 billion customer records and processed over $8 billion of in-store purchases for its 140 customers currently utilising the platform. Tim Vanderhook, CEO and Co-founder, Viant said: "The US adoption of the Advertising Cloud since January has been a resounding success with an increasing number of customers looking for a single platform that they are able to execute all aspects of their digital ad targeting, buying and measurement. For this reason, we have chosen to launch the platform in the UK earlier than originally planned, in order to meet our customers' demand for this innovative capability."
The Viant Advertising Cloud™ offers marketers a newly developed set of industry-leading, cloud-based software leveraging the power of people-based targeting, programmatic buying and verified ad delivery. This is combined with transparency into their advertising investments that uniquely allows marketers to measure their customers' path to purchase both online and in-store. All of this is accomplished on a safe and secure platform, never compromising customer data.
CMOs are under increasing pressure to demonstrate the return on their marketing spend. The Advertising Cloud allows CMOs to see exactly how the marketing spend is contributing to their organisation's revenue and profit. "Since launching the Advertising Cloud in the US, our customers currently using the platform are seeing a 10 to 20 times increase in their return on advertising spend when compared to other digital advertising point solutions they had previously been using. In many cases, they are recognising they can spend less while driving more revenue online and in-store," added Vanderhook.
Comprised of three main platforms, the Identity Management Platform, the Media Execution Platform and the Data Analytics Platform, the Viant Advertising Cloud™ allows advertisers to fully manage and execute their campaigns from start to finish. The Advertising Cloud is also designed to be modular and support the unique needs of each individual customer in a self-serve and fully transparent manner.
Katie Field, UK MD, Viant added: ", There is a continued growth in digital investment in the UK market with a projection that by the end of 2015, £1 in every £2 of budgets will be invested in digital media, therefore there is more pressure than ever to ensure effective and truly measurable mechanisms for delivery of this sizeable spend. A key driver of this increase is the explosion in popularity of mobile devices such as smartphones and tablets, which also bring their own challenges to delivery and measurement. We are excited to be able to bring the Viant Advertising Cloud to the UK at this pivotal time, with a unique approach to assist marketers to overcome these challenges and to enable them to continue to put the customer at the heart of their marketing strategies."
To learn more about the Viant Advertising Cloud, please visit: https://www.viantinc.com.
About Viant
Viant® is a leading people-based advertising software company that enables ad buyers to plan, buy, and measure their advertising investments. Its self-service DSP for omnichannel advertising, Adelphic®, provides the ability to execute programmatic advertising campaigns across Connected TV, linear TV, mobile, desktop, audio and digital out-of-home. Viant's Identity Resolution capabilities have linked 115 million U.S. households to more than 1 billion connected devices, and is combined with access to more than 12,000 audience attributes from more than 60 people-based data partners. Viant is an Inc. Best Places to Work award winner. To learn more, visit viantinc.com and adelphic.com or follow us on Facebook, Twitter, Instagram, LinkedIn, and YouTube.
STAY IN THE LOOP WITH OUR NEWSLETTER
Sign up to get Viant news and announcements delivered straight to your inbox.
Sign up to get Viant news and announcements delivered straight to your inbox.