Viant Announces Panel Discussion on Digital Identity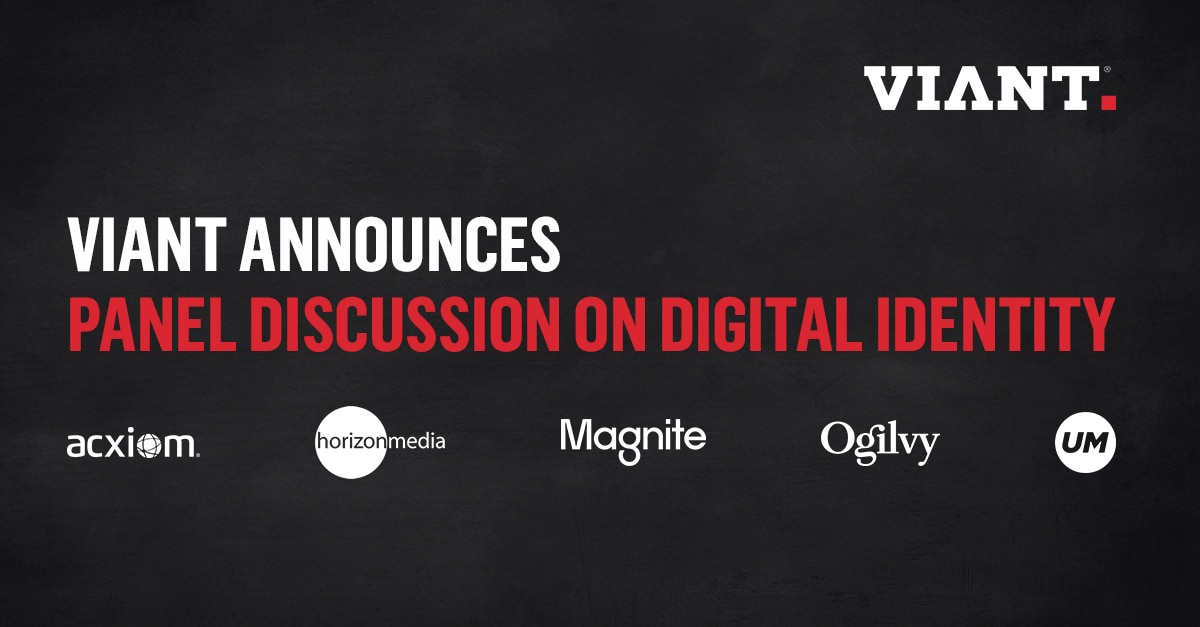 IRVINE, Calif.–Viant Technology Inc. (NASDAQ: DSP), a leading people-based advertising software company, today announced that Tim Vanderhook, Chief Executive Officer and other senior industry experts are scheduled to discuss the future of digital identity on a Viant panel this month.
Details for the event are as follows:
Viant Panel:
Identity 2021: Why Household-Level Targeting & Measurement Will Help Marketers Succeed in a Cookieless World
Description:
With the death of third-party cookies and new privacy regulations, marketers are left feeling uncertain on how to navigate the future of digital advertising. However, the world is already operating without third-party cookies. Today, channels like CTV, browsers such as Safari and Firefox, and mobile apps are already in cookieless environments. Hear perspectives from publishers, data providers, SSPs and DSPs who are working together to solve for today and future targeting and measurement challenges.
When:
Date: Thursday, June 10, 2021
Time: 11:00am Pacific Time, 2:00pm Eastern Time
Duration: 1 hour
Panel:
Moderator: Shruti Tiwari, Executive Director, Media Strategy & Customer Engagement, Ogilvy

Panelists:

Joshua Lowcock, Chief Digital Officer, UM Worldwide
Garrett McGrath, Vice President, Product Management, Magnite
David Skinner, Chief Strategy Officer, Acxiom
Tim Vanderhook, Chief Executive Officer, Viant Technology
Autumn White, Executive Vice President, Managing Partner, Horizon Media
Registration:
About Viant
Viant® is a leading people-based advertising software company that enables marketers and their agencies to centralize the planning, buying and measurement of their advertising investments across most channels. Viant's self-service Demand Side Platform (DSP), Adelphic®, is an enterprise software platform enabling marketers to execute programmatic advertising campaigns across Connected TV, Linear TV, mobile, desktop, audio and digital out-of-home channels. Viant's Identity Resolution capabilities have linked 115 million U.S. households to more than 1 billion connected devices and is combined with access to more than 280,000 audience attributes from more than 70 people-based data partners. Viant is an Advertising Age 2021 Best Places to Work award winner and Adelphic is featured on AdExchanger's 2021 Programmatic Power Players list. To learn more, visit viantinc.com and adelphic.com or follow us on Facebook, Twitter, Instagram, LinkedIn, and YouTube.
Contacts:
Karen Castillo-Paff
kpaff@viantinc.com
STAY IN THE LOOP WITH OUR NEWSLETTER
Sign up to get Viant news and announcements delivered straight to your inbox.
Sign up to get Viant news and announcements delivered straight to your inbox.