Viant Announces New Software Innovations for Cookieless World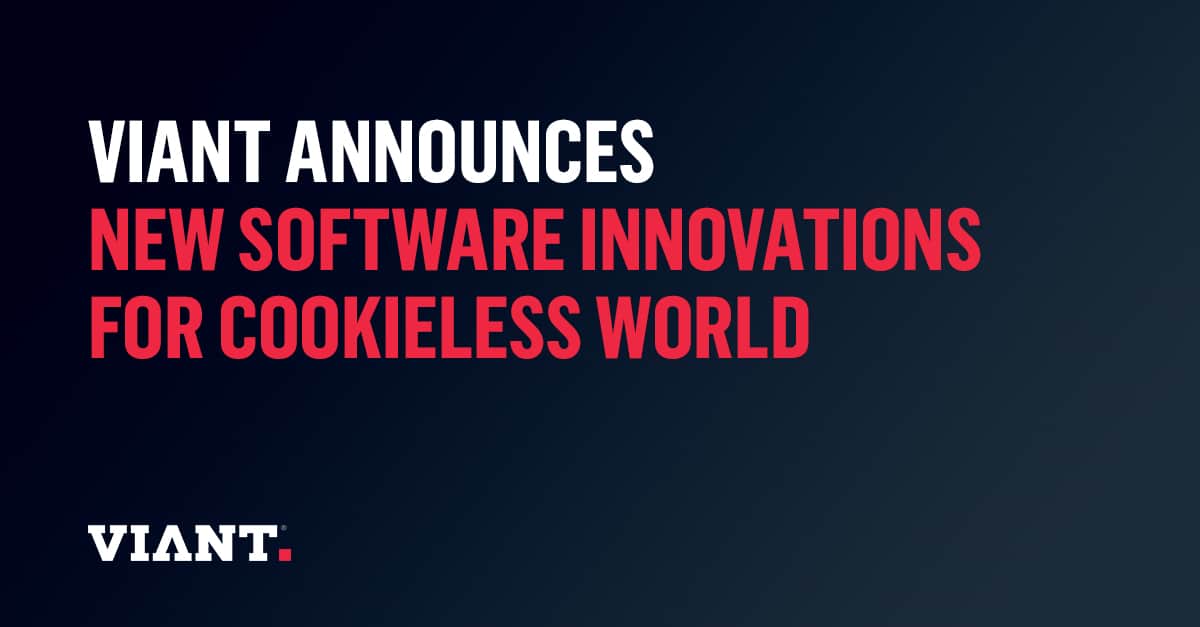 IRVINE, Calif.–Viant Technology Inc. (NASDAQ: DSP), a leading people-based advertising software company, today announced new software innovations for its Adelphic® advertising software to drive greater performance and measurement for advertisers facing the continuous deprecation of third-party cookies and device identifiers.
Adelphic's latest software innovations include:
World Without Cookies (WWC): WWC is the Company's largest and most comprehensive software update in years, which unifies its Household ID throughout Adelphic from onboarding to audience planning, inventory forecasting, frequency capping, reporting, and attribution. More than 30% of customers have adopted WWC, which exited beta in October and drove an increase in omnichannel adoption. Participating brands and agencies not only saw over 200% average conversionsi, compared to cookies and other device IDs, but participating customers also reached 40%ii more households and have experienced dramatically lower customer acquisition costsiii.
Multi-Touch Attribution (MTA) 2.0: Viant has released version 2.0 of its MTA solution, which offers marketers the ability to holistically evaluate the performance of each media choice within their omnichannel campaigns. The key benefit of this newly preconfigured solution includes on-demand access, in-flight reporting, and near real-time performance tracking. The enhancements are aimed at deepening customer relationships and achieving a higher return on advertising spend (ROAS) for customers running campaigns within Adelphic and in scenarios where availability of third-party cookies and devices identifiers are limited.
Deals Marketplace: Deals Marketplace has been streamlined to increase scale and access for marketers discovering more than 250 customized deals sourced from more than 80 premium content owners. A new feature-rich, user interface and workflow updates offer marketer flexibility in selecting deals by attributes, such as KPI, media, verticals, and channels, such as CTV, while driving efficiencies across seller and buyer transactions. With the updates, Viant aims to simplify the omnichannel marketing process and nurture the value trade between content and advertising, while providing the necessary infrastructure needed to manage deals in a post-cookie world.
Viant's Next Gen TV Solution: Viant has introduced its new programmatic TV offering which bridges the Viant Household ID's vast addressability of premium TV viewership and vertical data within the software to allow for seamless omnichannel execution inclusive of linear and CTV. The solution unifies all data, various seed partner data, and household-level data within Viant's software for one-stop access and a holistic marketer view of TV.
"We have had an unprecedented year of investment and advances in our advertising software, Adelphic, leading with our innovative, household-based upgrade, World Without Cookies, to the many data-driven features and functions that we've implemented," said Fabrizio Blanco, Chief Technology Officer, Viant. "We remain steadfast in our commitment to offering best-in-class technology while ensuring a seamless customer experience."
About Viant
Viant® is a leading people-based advertising software company that enables marketers and their agencies to centralize the planning, buying and measurement of their advertising investments across most channels. Viant's self-service Demand Side Platform (DSP), Adelphic®, is an enterprise software platform enabling marketers to execute programmatic advertising campaigns across Connected TV, Linear TV, mobile, desktop, audio and digital out-of-home channels. Viant's Identity Resolution capabilities have linked 115 million U.S. households to more than 1 billion connected devices and is combined with access to more than 280,000 audience attributes from more than 70 people-based data partners. Viant is an Advertising Age 2021 Best Places to Work award winner and Adelphic is featured on AdExchanger's 2021 Programmatic Power Players list. To learn more, visit viantinc.com/solutions/dsp/ or follow us on Facebook, Twitter, Instagram, LinkedIn, and YouTube.
Based on two WWC beta advertisers. Results may vary. Reach out to a Viant representative for more information.
Based on three WWC beta advertisers who met the criteria of at least two million impressions served pre vs post software adoption. Results may vary. Reach out to a Viant representative for more information.
Viant People-based Retail Transaction Aggregator Benchmarks, February 2016- April 2020, 28 ad campaigns across 13 advertisers. Results may vary.
Contacts
Media Contact:
Karen Castillo-Paff
kpaff@viantinc.com
STAY IN THE LOOP WITH OUR NEWSLETTER
Sign up to get Viant news and announcements delivered straight to your inbox.
Sign up to get Viant news and announcements delivered straight to your inbox.