Viamedia Partners with Adelphic and Magnite, Bringing Digital Ad Demand to Brand-Safe Premium Linear TV Inventory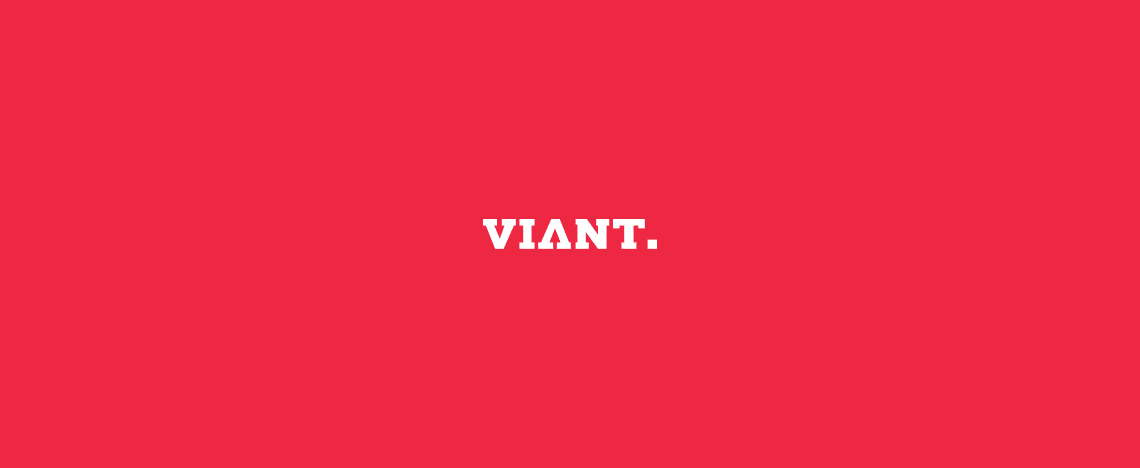 (New York, NY, August 26, 2020) – Viamedia, the largest independent local ad management company, today announced it has received a patent (U.S. Patent No. 10,757,462) for its QTT™ platform, a cloud-based television advertising solution bridging the gap between linear TV and digital advertising.
QTT™ is a first-of-its-kind solution that requests and receives ads from programmatic digital ad exchanges to enable real-time linear cable television ad insertion utilizing existing cable TV infrastructure.
With its patented technology, Viamedia can significantly increase advertising revenue for MVPDs, national cable and broadcast networks as well as advertisers' marketing options, by tapping into the surging programmatic digital video advertising marketplace.
"QTT™ is a game changing technology that will reshape the video ad landscape as we know it today. Our new patent validates that no other platform delivers the same capabilities to the ad marketplace as QTT," said John Piccone, President of QTT at Viamedia. "Our initial deployments have shown there is a growing appetite to improve the interoperability between online and linear TV advertising technologies and uncork the increasing digital demand for linear TV inventory."
QTT™ has already gained the attention of digital players including Magnite, a leading digital supply-side platform (SSP), and Adelphic/Viant, a leading digital demand-side platform (DSP). Both companies have integrated QTT™ with their respective platforms.
"QTT™ and its ability to translate linear TV advertising avails to digital avails in real time is a huge development," said Mike Chevallier, VP Sales North America at Magnite. "We are big believers in an omnichannel platform for demand-side partners, and accessing linear TV advertising supply has traditionally been a challenge. QTT™ makes it simple to activate TV advertising through digital means and opens up more opportunities for DSPs and advertisers."
"The promise of omnichannel media buying is here," said Robby Barnett, Senior Director Media Strategy at Adelphic. "Our partnership with QTT™ means we're now offering our clients expanded access to linear TV, furthering our commitment to providing marketers with access to inventory across all programmatic channels at scale."
"QTT™ is a win-win for everyone in the advertising industry," said Randy Lykes, Chief Technology Officer at Viamedia and lead inventor. "QTT™ development was a team effort and I am pleased that we have been granted our first patent covering this groundbreaking technology."
In May 2020, Viamedia deployed QTT™ in more than 650,000 households in 25 TV markets on behalf of 13 partner MVPDs, all within just five days. Viamedia is continuing its QTT™ rollout across its remaining footprint, as well as with non-Viamedia MVPDs, cable networks and broadcast networks throughout this year.
About Viamedia
Headquartered in New York City with operational headquarters in Lexington, Kentucky, Viamedia provides a comprehensive audience and impression-based local video cross media advertising platform. As part of the platform, Viamedia has exclusive cable TV ad inventory from more than 60 Cable TV Distributors in 34 states across 76 DMAs, offering advertising on cable TV networks to more than 6,000 local, regional and national advertisers. Viamedia also offers those advertisers a complimentary suite of impression-based digital products including Viamedia's proprietary QTT™ as well as OTT, mobile, display, email, search, and social, in those DMAs and beyond. Viamedia's success is built on its proprietary software, people and processes. In June 2020, Viamedia launched #ChangeStartsRightHere, a grassroots campaign to foster positive conversations to help end racism. As part of the initiative, Viamedia has invited local business, minority leaders and law enforcement to submit spots about how they are working together to create positive change and a more inclusive future, which Viamedia will run free of charge across its nationwide footprint. For more information, please visit https://viamediatv.com and http://www.changestartsrighthere.com/.
About Adelphic
Adelphic is a leading subscription-based omnichannel demand-side platform. Major agencies, brands and large media buyers rely on the self-service software solution to execute programmatic advertising campaigns across desktop, mobile, CTV, audio and digital out-of-home each day. With a customer satisfaction rate of 95%, Adelphic also delivers global scale, with access to leading ad inventory providers. Adelphic's platform bypasses the limitations of user identification across all digital devices, delivering rich, nuanced portraits of real people, instead of cookies. Adelphic is owned by Viant®, a leading people-based advertising software company that enables ad buyers to plan, create, execute and measure their omnichannel digital advertising investments. For more information, please visit Adelphic: adelphic.com or Viant: viantinc.com.
About Magnite
We're Magnite (NASDAQ: MGNI), the world's largest independent sell-side advertising platform that combines Rubicon Project's programmatic expertise with Telaria's leadership in CTV. Publishers use our technology to monetize their content across all screens and formats—including desktop, mobile, audio and CTV. And the world's leading agencies and brands trust our platform to access brand-safe, high-quality ad inventory and execute billions of advertising transactions each month. Anchored in sunny Los Angeles, bustling New York City, historic London, and down under in Sydney, Magnite has offices across North America, EMEA, LATAM and APAC.
STAY IN THE LOOP WITH OUR NEWSLETTER
Sign up to get Viant news and announcements delivered straight to your inbox.
Sign up to get Viant news and announcements delivered straight to your inbox.