Time Inc. to Acquire Viant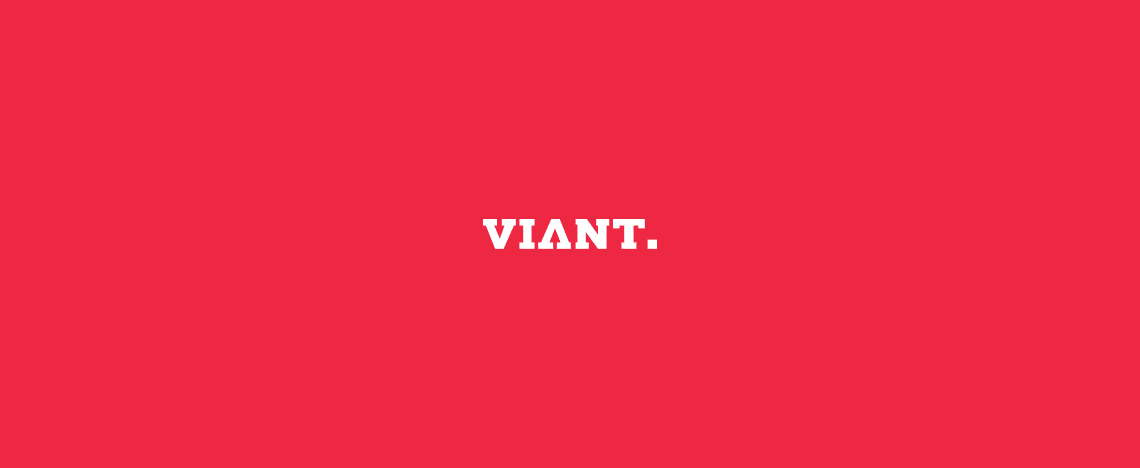 (New York, NY, February 11, 2016) – Time Inc. and Viant, today made an announcement for Time Inc. to acquire Viant, a leading people based marketing platform. The transaction will combine Time's premium content, subscriber data, and advertising inventory with Viant's first party data and programmatic capabilities to bring substantial value to customers of both platforms.
The acquisition will accelerate Time Inc.'s strategy of activating its subscriber data across the world's best content brands. Acquiring Viant will dramatically strengthen the Time Inc. value proposition in the industry by giving marketers sophisticated targeting and measurement capabilities.
The combination of Time Inc. and Viant creates an industry best platform in 3 key areas:
First Party Data – Bolstering Viant's vast pool of registration data with Time Inc.'s subscriber database creates a first party dataset that rivals industry leaders Facebook and Google.
Programmatic Technology – Viant's Advertising Cloud platform brings Time Inc. programmatic advertising software with people based data management, targeting, and advanced analytics.
Quality Content – Time Inc. is the leader in producing the highest quality content reaching 150 million consumers every month across the world's most recognized brands including TIME, Sports Illustrated, Fortune and People.
"This acquisition is game changing for us," said Time Inc. Chairman and CEO Joe Ripp. "Marketers are selecting media partners that have either data-driven capabilities or premium content; we will be able to deliver both in a single platform, and will stand apart from those that offer just one or the other. In other words, we will be able to deliver advertisers' messages targeted to optimal audiences across all types of devices, along with the ability to measure ROI."
Viant offers access to one of the largest pools of registered users through a suite of advertising applications available on demand, in the cloud. Through its proprietary Advertising Cloud (TM) platform, Viant allows brands to plan, execute, and measure their digital investments.
"Over a year ago we launched a people-based platform with the Viant Advertising Cloud. With over 1 billion global registered users connected to their households and devices, we knew our data and technology story was solid," says Tim Vanderhook, CEO of Viant. "The combination of Time Inc. and Viant is all about the marriage of first party data and premium content."
About Time Inc.
Time Inc. (NYSE:TIME) is one of the world's leading media companies, with a monthly global print audience of over 120 million and worldwide digital properties that attract more than 150 million visitors each month, including over 60 websites. Our influential brands include People, Sports Illustrated, InStyle, Time, Real Simple, Southern Living, Entertainment Weekly, Travel + Leisure, Cooking Light, Fortune and Food & Wine, as well as more than 50 celebrated franchises and events, including the Fortune 500, Time 100, People's Sexiest Man Alive, Sports Illustrated's Sportsperson of the Year, the Food & Wine Classic in Aspen, the Essence Festival and the biennial Fortune Global Forum. Hundreds of thousands of people attend our live media events every year. We have been extending the power of our brands through various investments and acquisitions, including the formation of Sports Illustrated Play, a new business devoted to youth and amateur sports, and the acquisition of inVNT, a company that specializes in live media. We also provide content marketing, targeted local print and digital advertising programs, branded book publishing and marketing and support services, including subscription sales services for magazines and other products, retail distribution and marketing services and customer service and fulfillment services, for ourselves and third-party clients, including other magazine publishers.
About Viant
Viant® is a leading people-based advertising software company that enables ad buyers to plan, buy, and measure their advertising investments. Its self-service DSP for omnichannel advertising, Adelphic®, provides the ability to execute programmatic advertising campaigns across Connected TV, linear TV, mobile, desktop, audio and digital out-of-home. Viant's Identity Resolution capabilities have linked 115 million U.S. households to more than 1 billion connected devices, and is combined with access to more than 12,000 audience attributes from more than 60 people-based data partners. Viant is an Inc. Best Places to Work award winner. To learn more, visit viantinc.com and adelphic.com or follow us on Facebook, Twitter, Instagram, LinkedIn, and YouTube.
STAY IN THE LOOP WITH OUR NEWSLETTER
Sign up to get Viant news and announcements delivered straight to your inbox.
Sign up to get Viant news and announcements delivered straight to your inbox.