Time Inc.'s Viant to Acquire Adelphic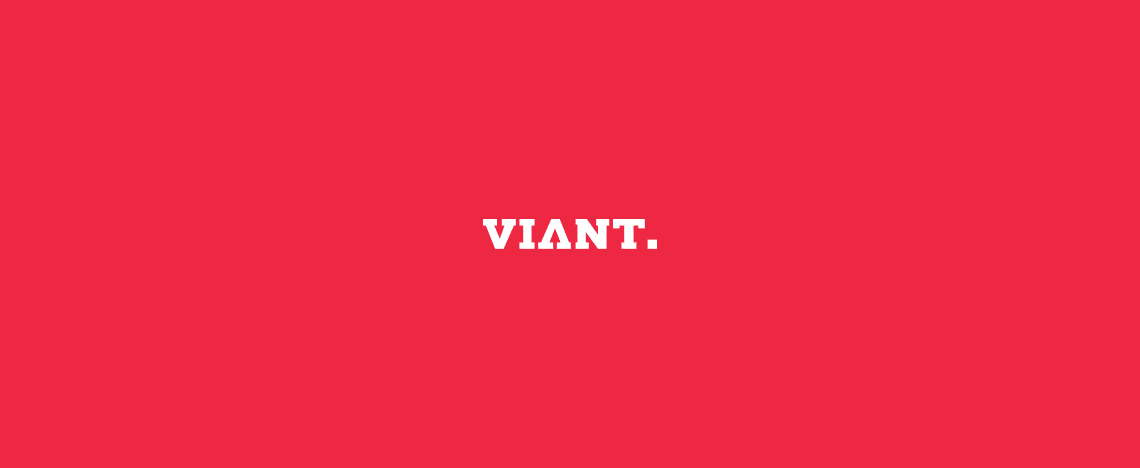 (NEW YORK, NY and IRVINE, CA, January 23, 2017)—Time Inc.'s (NYSE:TIME) Viant, a people-based advertising software company, has signed an agreement to acquire Adelphic, a company that provides a mobile-first, cross-channel programmatic advertising platform. Adelphic's self-service media planning and execution tools, including its ability to reach consumers across all screens and formats, will bolster Viant's people-based data and analytics offerings. The deal is expected to close during the first quarter of 2017.
As a pioneer demand-side platform (DSP), Adelphic's global media execution capabilities, in combination with Time Inc.'s and Viant's first-party registered user bases, will bring marketers and their agency partners the first people-based DSP capable of reaching more than 1 billion consumers worldwide.
Time Inc. President and CEO Rich Battista said, "We know that in addition to premium content, advertisers are looking for more efficient buying processes for digital audiences. With Adelphic's proven self-service capabilities, Time Inc. and Viant will be able to deliver greater programmatic competencies and benefits to our partners."
Forecasts suggest that programmatic digital advertising is growing rapidly and that more than 70 percent of digital advertising may be transacted programmatically in 2017, according to eMarketer. eMarketer also reports that 75 percent of mobile spending will be transacted programmatically.
"Adelphic will bring superior media execution capabilities to Viant's advertising cloud platform as one of the only DSPs built mobile-first," said Viant Co-Founder and CEO Tim Vanderhook. "This addition will give marketers and their agencies the globally scaled people-based platform they have been consistently asking from us."
The move toward people-based solutions dominated by "walled gardens" left a gap across the open web, which generally focuses on proxies like cookies for user identification. The combination of Viant and Adelphic will deliver the first people-based DSP, powered by Time Inc.'s and Viant's large, deterministic data set.
Marketers can now manage reach and frequency across devices and channels with precision and scale, as well as measure true advertising impact by leveraging Viant's ability to tie in-store purchases to real customers.
"We have a strong portfolio of clients who know us for a robust and easy-to-use suite of self-service tools that enable access to billions of ad opportunities per day," said Adelphic CEO Michael Collins. "Cross-device capability at scale, combined with Viant's people-based precision and persistency, will create a winning solution for advertisers."
ABOUT TIME INC.
Time Inc. (NYSE:TIME) is a leading content company that engages over 150 million consumers every month through our portfolio of premium brands across platforms. By combining our distinctive content with our proprietary data and people-based targeting, we offer highly differentiated end-to-end solutions to marketers across the multimedia landscape. Our influential brands include People, Time, Fortune, Sports Illustrated, InStyle, Real Simple and Southern Living, as well as more than 50 diverse titles in the United Kingdom. Time Inc. has been extending the power of our brands through various acquisitions and investments, including Viant, an advertising software firm with a specialized people-based marketing platform; The Foundry, Time Inc.'s creative lab and content studio; and the People Entertainment Weekly Network (PEN). The company is also home to celebrated events, such as the Time 100, Fortune Most Powerful Women, People's Sexiest Man Alive, Sports Illustrated's Sportsperson of the Year, the Essence Festival and the Food & Wine Classic in Aspen.
ABOUT VIANT
Viant® is a leading people-based advertising software company that enables ad buyers to plan, buy, and measure their advertising investments. Its self-service DSP for omnichannel advertising, Adelphic®, provides the ability to execute programmatic advertising campaigns across Connected TV, linear TV, mobile, desktop, audio and digital out-of-home. Viant's Identity Resolution capabilities have linked 115 million U.S. households to more than 1 billion connected devices, and is combined with access to more than 12,000 audience attributes from more than 60 people-based data partners. Viant is an Inc. Best Places to Work award winner. To learn more, visit viantinc.com or follow us on Facebook, Twitter, Instagram, LinkedIn, and YouTube.
ABOUT ADELPHIC
Adelphic is a leading subscription-based omnichannel demand-side platform. Major agencies, brands and large media buyers rely on the self-service software solution to execute programmatic advertising campaigns across desktop, mobile, CTV, audio and digital out-of-home each day. With a customer satisfaction rate of 95%, Adelphic also delivers global scale, with access to leading ad inventory providers. Adelphic's platform bypasses the limitations of user identification across all digital devices, delivering rich, nuanced portraits of real people, instead of cookies. Adelphic is owned by Viant®, a leading people-based advertising software company that enables ad buyers to plan, create, execute and measure their omnichannel digital advertising investments. For more information, please visit Viant: viantinc.com.
CONTACT
For more information, please contact Greg.Giangrande@timeinc.com or Jill.Davison@timeinc.com, or to speak with a spokesperson for Viant, please contact Spark PR at viant@sparkpr.com.
STAY IN THE LOOP WITH OUR NEWSLETTER
Sign up to get Viant news and announcements delivered straight to your inbox.
Sign up to get Viant news and announcements delivered straight to your inbox.