The Persuadables: New Research Reveals Principles for Driving Higher Return on Ad Spend by Combining Purchase Cycle with People-Based Advertising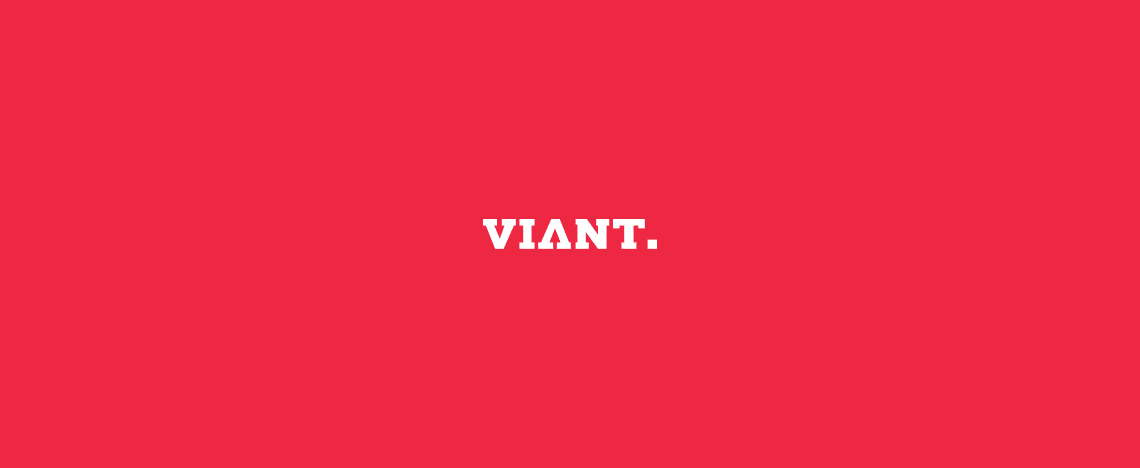 (Irvine, CA, May 9, 2017) – Joel Rubinson of Rubinson Partners, Nielsen Catalina Solutions (NCS), and Viant, a Time Inc. people-based advertising software company, today announced a new study aimed at helping CPG marketers understand how to better target advertising to drive the highest return on ad spend (ROAS). The research provides a clear methodology for identifying audience segments that are most likely to make a purchase as a result of advertising, and for understanding when in the purchase cycle to engage them for maximum sales impact.
The Principle of Recency theory, used widely by media planners, proposes that advertisements are most effective when they are delivered right before a consumer is about to purchase a product. It's also a popular belief that targeting non-brand buyers, or driving trial, is the best strategy for driving the greatest response to advertising. Combining in-store purchase history from NCS with first-party data from Viant, it was possible to test the hypothesis that ROAS is greatest among consumers who are nearly ready to make their next purchase and who are heavy brand buyers, a group labeled "The Persuadables."
According to the digital campaigns studied, advertising delivered to "The Persuadables" drove up to $21 in sales for every dollar spent on advertising. In addition, this segment exhibited unprecedented lift of roughly $17-48 of sales return per ad dollar. The ROAS for this segment was up to 16 times higher than the seven other segments studied, which included a segment for non-brand buyers targeted close to the next purchase. Recency combined with heaviness of a consumer's spend was the top driver of ad response in the study, which looked at three CPG campaigns that each reached between 25MM-40MM households.
"Brand marketers have access to large amounts of customer data, but they still have challenges connecting the dots to understand the customer journey, from knowing not just who to target, but when to target them," said Jon Schulz, CMO at Viant. "For the first time, this research utilizes CPG shopper data to construct and test a new segmentation framework, designed to help marketers better understand their key audiences. NCS' consumer purchase data, combined with Viant's first-party data, advertising reach, and targeting capabilities delivered extremely promising results."
"The findings from the report enable marketers to precisely identify the audience segment that will yield the greatest return for their spend," said Joel Rubinson of Rubinson Partners. "By incorporating the persistency of a people-based approach into digital advertising campaigns, marketers can identify their most valuable consumers and accurately predict when they are most likely to purchase a product, essentially defining the Persuadables segment."
"NCS works with the top CPG brands and agencies to create better advertising, based on real, in-store sales metrics,"said Leslie Wood, Chief Research Officer at Nielsen Catalina Solutions. "Purchase-based targeting is critical for driving the highest possible ROAS for a campaign. This new framework will help advertisers reach their most valuable audience at the time when it's most likely to influence their purchasing."
To download The Persuadables: How Advertisers Can Use the Principles of Recency and Spend Level to Significantly Improve ROAS, please visit here.
About Nielsen Catalina Solutions
NCS (Nielsen Catalina Solutions) is a purchase-based ad targeting and ROAS measurement firm serving the CPG industry. NCS integrates in-store purchase data from nearly 90 million households with media exposure data from TV, online, mobile, print, radio and CRM to help consumer packaged goods advertisers, agencies and media companies define their most valuable audience, reach them with advertising and measure incremental sales driven by ad campaigns. The joint venture between Nielsen and Catalina has helped over 200 advertisers and 450+ brands optimize ad performance to drive revenue growth and increase return on ad spend. Visit us at http://www.ncsolutions.com to learn more.
About Rubinson Partners
Joel Rubinson is president of Rubinson Partners, Inc., which specializes in marketing and research consulting for a digital age. Currently Joel functions as an industry subject matter expert on multi-touch attribution for the Mobile Marketing Association. Joel also specializes in developing consumer segmentation that produces targetable audiences to drive marketing ROI. Previously, Joel was Chief Research Officer at The Advertising Research Foundation, where he drove the organization's initiatives regarding listening, research transformation, and shopper path to purchase. Joel was also at the NPD Group for many years, leading the creation of modeling approaches for brand equity management, new product forecasting, category management, and designed their online data collection methodologies. Joel holds an MBA in Statistics and Economics from the University of Chicago and a BS from NYU.
About Viant
Viant® is a leading people-based advertising software company that enables ad buyers to plan, buy, and measure their advertising investments. Its self-service DSP for omnichannel advertising, Adelphic®, provides the ability to execute programmatic advertising campaigns across Connected TV, linear TV, mobile, desktop, audio and digital out-of-home. Viant's Identity Resolution capabilities have linked 115 million U.S. households to more than 1 billion connected devices, and is combined with access to more than 12,000 audience attributes from more than 60 people-based data partners. Viant is an Inc. Best Places to Work award winner. To learn more, visit viantinc.com and adelphic.com or follow us on Facebook, Twitter, Instagram, LinkedIn, and YouTube.
STAY IN THE LOOP WITH OUR NEWSLETTER
Sign up to get Viant news and announcements delivered straight to your inbox.
Sign up to get Viant news and announcements delivered straight to your inbox.