Adelphic Report: Are Programmatic Traders Set Up for Success?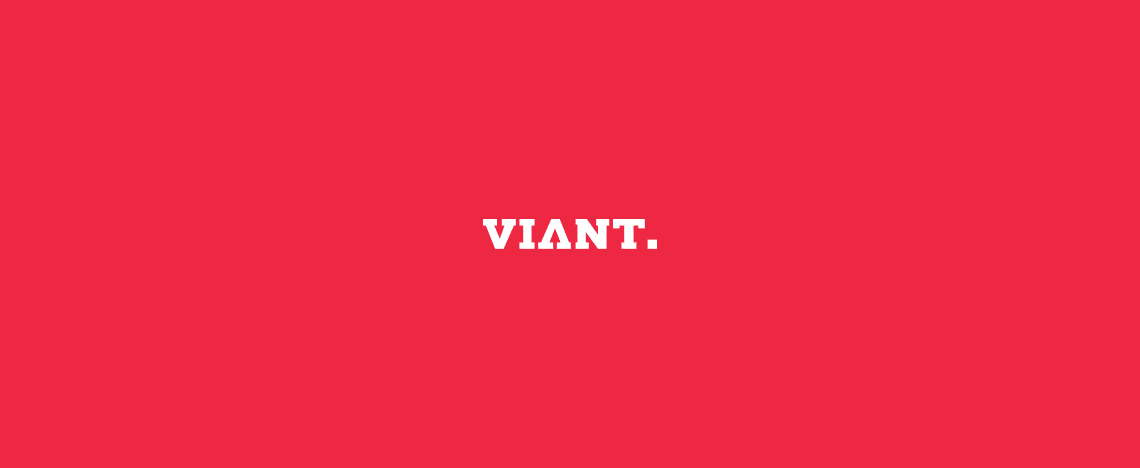 (Irvine, CA, November 7, 2020) – Adelphic®, a Viant® subscription-based self-service platform for cross-channel programmatic advertising, today announced the release of "Programmatic Advertising in the Trenches: A Survey of Programmatic Traders' Top Challenges and Opportunities," an industry report showcasing programmatic traders' opinions, beliefs and top challenges. The report also details how today's digital media demands impact programmatic traders.
The report is based on a survey of 250 programmatic traders in the United States, who work at advertising agencies or brands.
Key findings include:
Traders believe cost savings is the No. 1 motivator for brands who bring their programmatic media buying in-house.
More than 93% of traders believe machine learning and AI increase their campaign efficiency and performance.
Traders at agencies are 21.5% more likely than traders in-house at brands to report that they definitely have all the necessary resources to execute their campaigns successfully.
The future looks bright for today's programmatic traders, as more than 97% of them see opportunity for career advancement.
98% of traders believe deterministic (first-party) data is a better alternative than cookies.
"Programmatic traders are the backbone of the $100 billion digital advertising, and this report brings to light key insights associated with their roles," said Jon Schulz, CMO at Viant. "We hope the findings benefit the traders with boots on the ground, and the organizations they represent."
The "Programmatic Advertising in the Trenches" report comes off the heels of Adelphic's launch of the first annual National Programmatic Advertising Day. This nationally registered day occurs each year on Nov. 7 and aims to recognize the tireless efforts made by programmatic traders in the digital media ecosystem. To showcase the company's support for National Programmatic Advertising Day, Adelphic is hosting an invite-only Programmatic Advertising Summit in Chicago, on Nov. 7. The summit will include thought-provoking content from industry leaders including Cadreon, Spark, Havas, Starcom, Xaxis and others. There will be informative sessions around best practices, strategies, tactics and industry trends along with an executive panel discussion entitled 2020 Trends in Programmatic.
"Making a meaningful difference is at the core of our company culture – not just for our clients, but for people we work with. Employee appreciation is important to this and programmatic traders deserve to be recognized for their hard work and the meaningful impact that they have on client campaigns," said Kat Evans, VP Programmatic Trading at Havas. "Programmatic media buying requires an incredible amount of technical expertise and strategic thinking to run an effective campaign. Without traders this work just wouldn't be possible."
For programmatic traders and marketers that are unable to attend Adelphic's Chicago Summit but want to learn more, they can also join the Programmatic Fees: Understanding the 'Ad Tech Tax' and Advertisers' Approach to the Programmatic Display Stack live webinar hosted by eMarketer and Adelphic on Nov. 7 at 2:00 p.m. EST.
To download the report, visit here.
ABOUT ADELPHIC
Adelphic is a leading subscription-based omnichannel demand-side platform. Major agencies, brands and large media buyers rely on the self-service software solution to execute programmatic advertising campaigns across desktop, mobile, CTV, audio and digital out-of-home each day. With a customer satisfaction rate of 95%, Adelphic also delivers global scale, with access to leading ad inventory providers. Adelphic's platform bypasses the limitations of user identification across all digital devices, delivering rich, nuanced portraits of real people, instead of cookies. Adelphic is owned by Viant®, a leading people-based advertising software company that enables ad buyers to plan, create, execute and measure their omnichannel digital advertising investments. For more information, please visit Adelphic: adelphic.com or Viant: viantinc.com.
ABOUT VIANT
Viant® is a leading people-based advertising software company that enables ad buyers to plan, buy, and measure their advertising investments. Its self-service DSP for omnichannel advertising, Adelphic®, provides the ability to execute programmatic advertising campaigns across Connected TV, linear TV, mobile, desktop, audio and digital out-of-home. Viant's Identity Resolution capabilities have linked 115 million U.S. households to more than 1 billion connected devices, and is combined with access to more than 12,000 audience attributes from more than 60 people-based data partners. Viant is an Inc. Best Places to Work award winner. To learn more, visit viantinc.com and adelphic.com or follow us on Facebook, Twitter, Instagram, LinkedIn, and YouTube.
STAY IN THE LOOP WITH OUR NEWSLETTER
Sign up to get Viant news and announcements delivered straight to your inbox.
Sign up to get Viant news and announcements delivered straight to your inbox.