Adelphic Announces Advanced Machine Learning Capabilities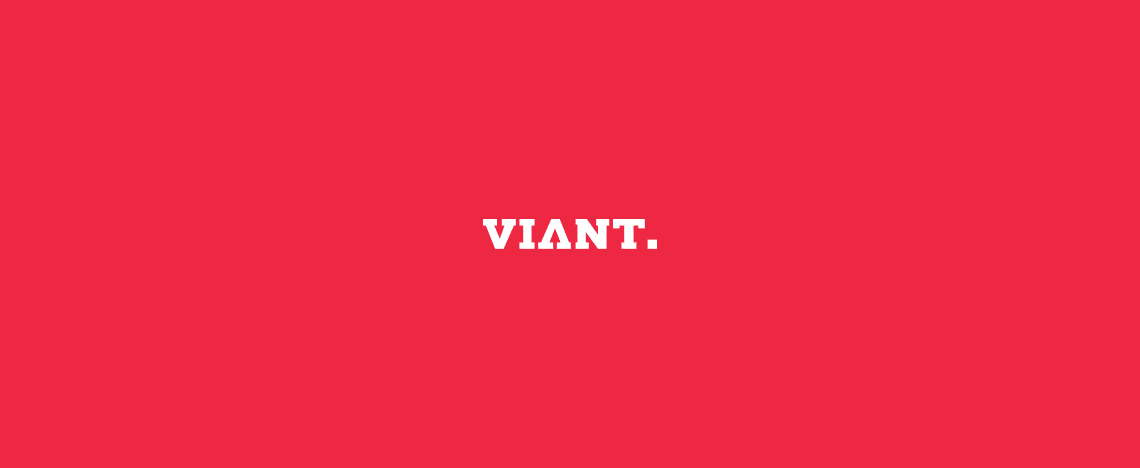 Irvine, CA, June 11, 2019 – ​Adelphic®, a Viant subscription-based self-service platform for cross-channel programmatic advertising, today announced new viewability, fraud prediction and bid optimization capabilities powered by the platform's advanced machine learning functionality. The new platform enhancements showcase the company's commitment to delivering industry-leading solutions that strengthen campaign efforts and build confidence in performance.
"We've focused on applying our machine learning capabilities to increase the scale of our advertisers' available inventory, substantially lower their likelihood of bidding on fraudulent inventory and reliably predict the minimum cost to win an impression while still meeting their KPIs," said Fabrizio Blanco, CTO at Viant. "We're excited to offer these new features as programmatic traders can benefit immensely from machine learning. Our clients can now find confidence that their campaigns are running on vetted inventory and that fraudulent scenarios are the lowest they've ever been."
Adephic's viewability prediction solution uses machine learning to identify highly viewable inventory. This is achieved as bid requests are scored and if the request meets the specified score requirement, Adelphic approves the inventory to be bid on. From there, the company's machine learning moves forward to identify how much to bid for an individual impression. Advertisers and marketers experience cost saving and enhanced ROI on their campaign efforts.
Due to growing industry demand and expectations, Adelphic upleveled the platform to provide users with a scalable approach when identifying and filling highly viewable inventory. Not only is viewable inventory available at scale, users have the ability to move forward with ad delivery all within the platform. With this in mind, users experienced a 4X increase in viewable inventory when compared to leading industry benchmarks — and two-thirds of Adelphic campaigns have opted-in for this feature.
The fraud prediction solution is implemented on a platform-wide basis, automatically eliminating inventory with a high probability of being fraudulent. Viant's Adelphic is looking to set the standard when it comes to minimizing fraud and maximizing return. Similar to the company's viewability approach, machine learning analyzes inventory and develops a fraud prediction score, and if the likelihood of fraud passes the threshold, the company eliminates that bid opportunity. To date, the new fraud prediction functionality saved users almost 10 percent of their campaign budgets.
Lastly, Adelphic's bid optimization capabilities enable advertisers to identify how much to bid for a particular ad placement to secure an impression. By predicting the minimum price to win an impression, Adelphic increases the cost savings in bid efficiency for advertisers while ensuring they obtain the maximum value for their dollar while still hitting their performance goals.
For more information, visit www.adelphic.com.
About Adelphic
Adelphic is a leading subscription-based omnichannel demand-side platform. Major agencies, brands and large media buyers rely on the self-service software solution to execute programmatic advertising campaigns across desktop, mobile, CTV, audio and digital out-of-home each day. With a customer satisfaction rate of 95%, Adelphic also delivers global scale, with access to leading ad inventory providers. Adelphic's platform bypasses the limitations of user identification across all digital devices, delivering rich, nuanced portraits of real people, instead of cookies. Adelphic is owned by Viant®, a leading people-based advertising software company that enables ad buyers to plan, create, execute and measure their omnichannel digital advertising investments. For more information, please visit Adelphic: adelphic.com or Viant: viantinc.com.
About Viant
Viant® is a leading people-based advertising software company that enables ad buyers to plan, buy, and measure their advertising investments. Its self-service DSP for omnichannel advertising, Adelphic®, provides the ability to execute programmatic advertising campaigns across Connected TV, linear TV, mobile, desktop, audio and digital out-of-home. Viant's Identity Resolution capabilities have linked 115 million U.S. households to more than 1 billion connected devices, and is combined with access to more than 12,000 audience attributes from more than 60 people-based data partners. Viant is an Inc. Best Places to Work award winner. To learn more, visit viantinc.com and adelphic.com or follow us on Facebook, Twitter, Instagram, LinkedIn, and YouTube.
STAY IN THE LOOP WITH OUR NEWSLETTER
Sign up to get Viant news and announcements delivered straight to your inbox.
Sign up to get Viant news and announcements delivered straight to your inbox.