What Political Advertisers Should Ask Digital Ad Partners Before the 2022 Election Season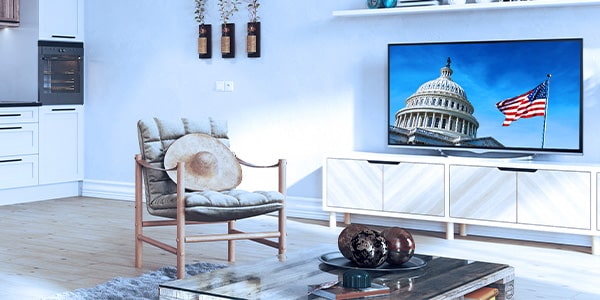 As we head toward what promises to be an intense and highly competitive 2022 election season, there has never been more interest in the power of digital ads to get the vote out.
At the same time, there has never been this much change this fast in the digital media world, and the landscape for political advertising has changed radically, even since 2020. Following the intense spending ramp-up during the last presidential race, several gubernatorial contests in 2021 saw big upticks in search and social media advertising. This year promises to be even more dynamic as experts predict the future of political advertising is moving towards connected TV (CTV).
As a result, it's crucial that candidates, advocacy groups, and the agencies and consultants that support them get the most out of their dollars this year — and selecting the right programmatic partner is crucial. Here are five questions political advertisers should be asking their DSP this year:
Can your advertising partner help you with planning and figuring out where your audience is before you start to execute?
Reaching voters should be table stakes for any ad campaign — it's reaching the right ones accurately and efficiently that can be the difference between success and failure. With a limited timeframe that comes with the political season, it's imperative to hit the ground running because there are no redoes or do-overs the next year. Having the ability to forecast a potential audience's scale, the costs associated with reaching those voters, and where your media will be running is vital in this category. Political advertisers need to get their plans as close to perfect as they can upfront because there is simply less time to optimize or change course.
Do they have the right channel, supply, and data integrations?
While first-party data remains king, ensuring that the political advertising partner you work with has a deep roster of integrated data providers and off-the-shelf, pre-approved supply is critical. For instance, reaching consumers who have historically voted or favored one side of the aisle each year is an easy starting point, but what about reaching the new voter audience? Current data that is derived from real-world touchpoints should enable marketers to reach target audiences and voter groups with a personalized consumer experience. From there, activating upon that data across the ecosystem — whether via open exchanges or quality private marketplaces — should allow advertisers to be even more precise and deliberate in their efforts, while providing flexibility to manage scale and efficiency across all channels.
Do they have a track record in all forms of media?
In this category, there are "new solutions" being introduced on a regular basis. And while many of these new entrants' methodologies may seem sound and practical, how do you know they'll actually work when it comes to activation? It is crucial to ensure that a potential partner has been consistent with its technology, while also adaptive. Right now, political candidates need help from experts who are versed in how digital advertising currently works, while preparing for upcoming changes (such as the elimination of the cookie) down the road.
Do they have the scale you require in the markets you need to cover?
After checking off the data, supply and methodology boxes, next on the list is the unique localized aspects of political advertising. Delivering the media to voters is important geographically speaking, but what about qualified voters? Most platforms can layer on a geographic target when delivering media, but market-by-market scale can vary widely. Therefore, advertisers should determine if such partners have access to scaled data on registered voters — especially within niche markets like district- or county-level polls — which will help to avoid wasted impressions.
Can they help you connect the dots between platforms?
Regardless of category, marketers are looking to seamlessly move from planning to activation. This is particularly crucial in the high-speed world of political campaigns. The same goes for measurement, where such campaigns must accurately quantify and manage how many people they reach with ads, and how often. A holistic view of a campaign's complete advertising efforts is everything when budgets are limited and conditions on the ground are ever-changing.
Finally, political advertisers need partners who can help them quantify whether their campaigns are working. Accurately gauging ROI can be the difference between a victory or concession speech.
Learn more by reaching out to our team today.
STAY IN THE LOOP WITH OUR NEWSLETTER
Sign up to get Viant news and announcements delivered straight to your inbox.
Sign up to get Viant news and announcements delivered straight to your inbox.